Formed in April 2015, BallPoint Construction Group is a boutique construction firm based in Perth.
As a leading provider of cost effective, time efficient and high quality construction services, Integrity, Partnerships and Quality underpin our core values.
These are supported by the diverse skills and experience within our management team and those we work with.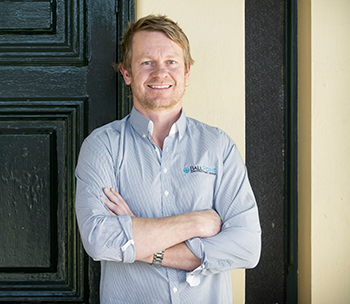 Shane Ball
Director/Construction Manager
Shane has over 20 years' experience within the construction industry. His particular focus has been within the commercial fitout sector. As one of the founders of BallPoint, his strong leadership and enthusiasm for quality ensures every project exceeds all expectations.
Shane has been the driving force in the development of BallPoint's organisational culture. As a reflection of his primary business philosophy, senior management maintain genuine interest in clients, staff and subcontractors. Previously, Shane was the founder of one of Perth's leading commercial construction companies, where he successfully held the position of Managing Director for 14 years.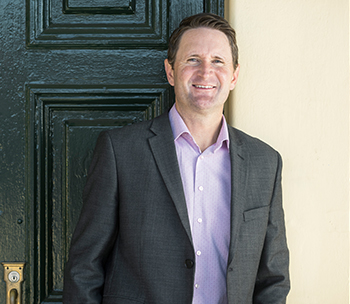 Dayle Bryant
Director/General Manager
As a founder of BallPoint, Dayle prides himself on treating both internal and external stakeholders with the utmost consideration and on creating a work environment based upon respect, proficiency and enjoyment.
A Certified Practicing Accountant, Dayle has accumulated over 18 years of experience in financial management and business strategy in both the public and private sectors. Prior to commencing at BallPoint, he held the position of Chief Finance Officer for the Western Australian Child and Adolescent Health Service.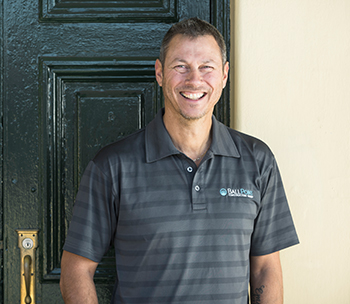 Lou D'Ermilio
Site Manager
Lou has an exceptional knowledge of the building industry, particularly within fitout. With over 20 years' experience in corporate fitout construction, Lou excels in meeting project deadlines without compromising safety or quality.
He has a high level of understanding of the services installations, his eye for detail and strive for excellence ensures the final environment often surpasses performance expectations.
He is a specialist in working in live, occupied environments and is one of the most respected team players in the industry. As a qualified cabinet maker and carpenter, Lou delivered fantastic results without incident, on time and meeting budgets.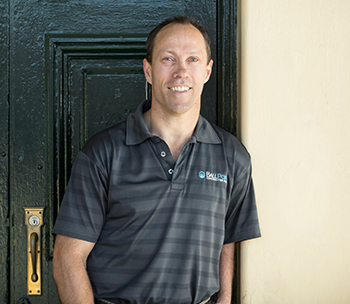 Simon Ham
Contracts Administrator/Estimator
Simon is a specialist in estimation, procurement, program development and logistics. He has an exceptional understanding of materiality, manufacturing procedures and logistics.
His involvement ensures all projects are accurately priced commensurate to the scope and design intent, while meeting delivery and sequencing of trades on site. He has over 20 years' working in the construction industry with experience in mining, civil works, large complex developments, corporate fitout construction and retail.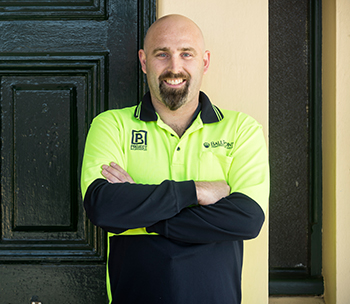 Adam Nimmo
Site Manager
Adam's wide experience in commercial construction has been developed through his hands on management style while working with multiple trades.
He is a qualified carpenter with expertise in group housing, large commercial fitout and property maintenance. Adam is a specialist in site based logistics, particularly on large complex projects where programming and project delivery are paramount.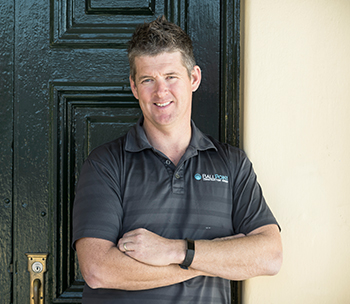 Rick Shalders
Operations Manager
Rick is responsible the supervision for all of the site based activities including scheduling of trades while ensuring the highest level of occupational health and safety requirements are maintained.
Developed over the past 15 years, Rick has an excellent understanding of construction from the ground up, regardless of size, complexity, a refurbishment or a green field site. While enjoying a challenge, Rick is a qualified carpenter having gained his experience in housing, industrial and large complex commercial works across Australia.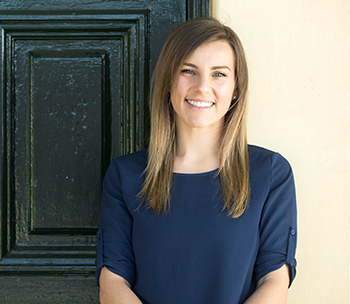 Danielle Skinner
Project Manager
Danielle has managed a variety of projects throughout commercial, industrial and residential construction and has daily site operational experience.
Danielle is heavily involved in client and stakeholder communications and specialises in procurement and logistics management. With a sound understanding of local council building requirements and HSE policies & procedures, Danielle ensures that all projects are closed out efficiently and BCA compliance is achieved.
As a community focused business, we are committed to giving back to the wider community. We actively support: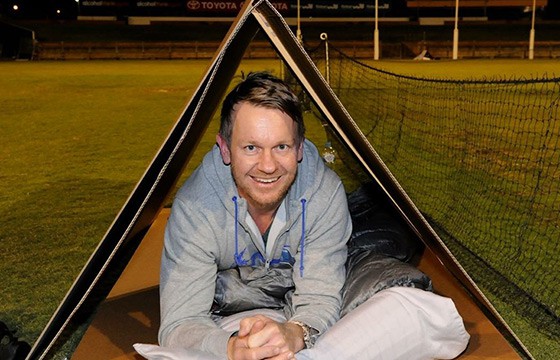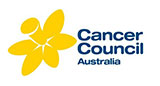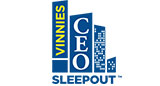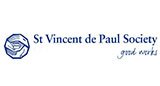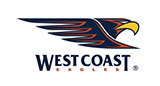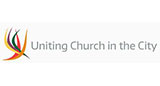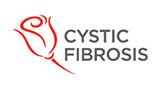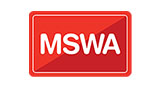 Compliance
BallPoint is committed to maintaining and promoting a healthy and safe workplace for all employees, subcontractors, clients and visitors.
We boast a perfect safety record with zero Lost Time Injury since the business began.
BallPoint operates an integrated management system which is compliant with AS/NZS 4801:2001 Health and Safety, ISO 14001:2015 Environment and AS/NZS ISO 9001:2015 Quality Management.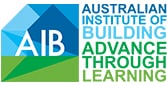 Registration
BallPoint is a registered building contractor with the Western Australian Building Commission.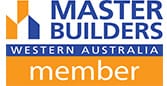 Industry Association
BallPoint are active members of the Australian Institute of Building and the Master Builders Association of Western Australia.